Billy is spastic in time, has no control over where he is going next, and the trips aren't necessarily fun.

— Kurt Vonnegut, Slaughterhouse Five 
There are days when time does not feel linear. When the present tense and long bygone times seem to coexist. When the past is thrust upon your current life and pushes down hard.

The past few months have been amazing. My family and friends have been an incredible pillar of support. My professional life is going well. And I'm out and about, being active, meeting old and new friends, making art. But every once in a while the past catches up for an unpleasant "hello, here I am."

During the first few summer months, these moments occurred more frequently. Sometimes that was because of divorce-related paperwork. Sometimes because of trips to places where news of the divorce had not yet traveled. Perhaps also because the anniversary of our breakup was coming up fast.

Earlier, I graphed my public display of emotions, by which I mean incidents of public crying. Mind you, public crying is something I try to avoid and occurs mostly when I can't keep my shit together. It's now been more than a full year since the breakup. But grief still comes and goes in weird ways: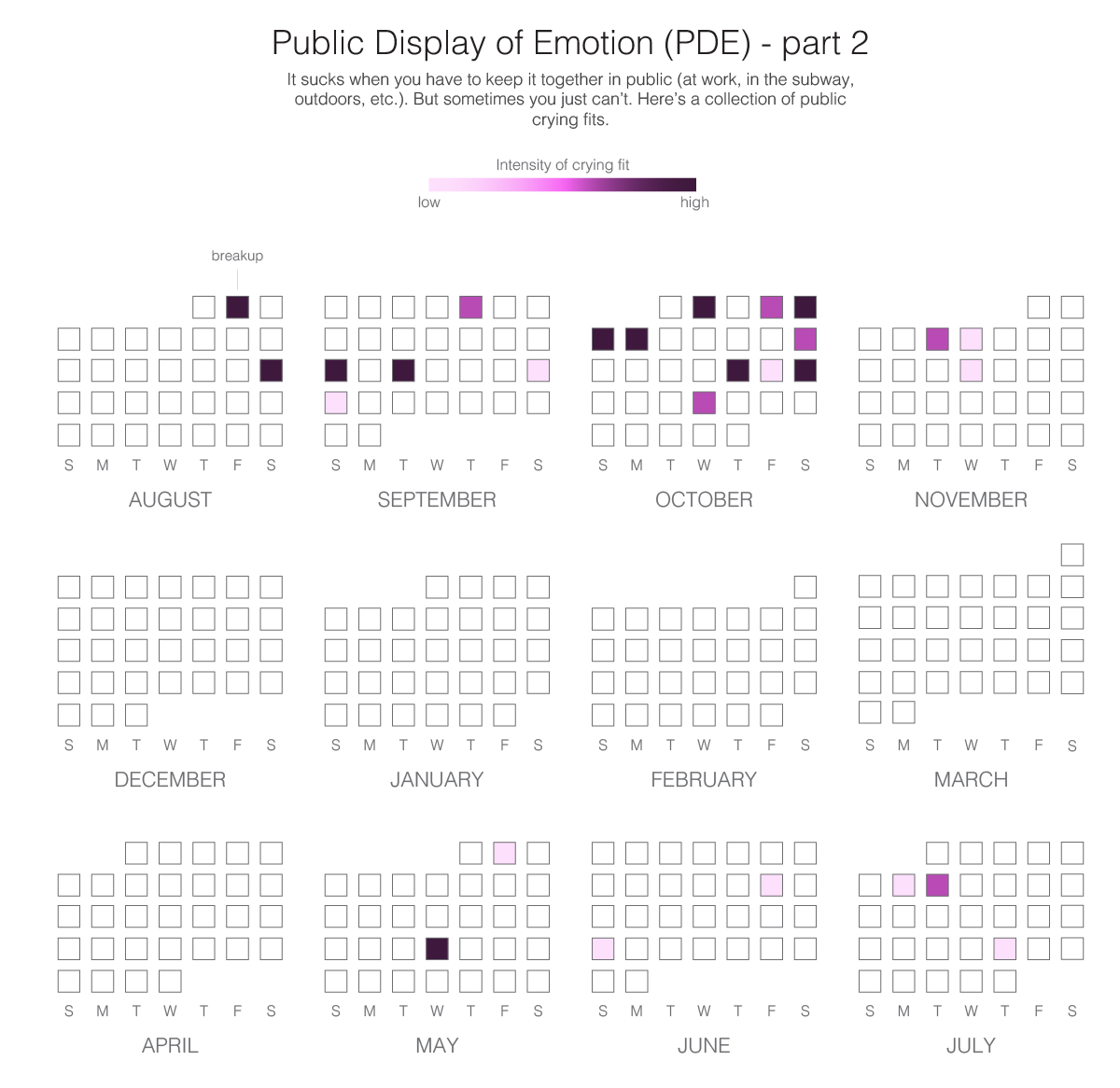 Triggers

People and tasks, gatherings and events — they help propel time forward. My schedules have been packed with them, electronic ink filling the rows and columns of my Google calendar.

But there's only so much busy-ness that your body will allow you. In between appointments, the past can come creeping back, clouding thoughts about your present tense and temporarily corrupting those about the future.

These feelings of mourning and somewhat sullen reflection seem to come suddenly and unexpectedly. But often they have been triggered at an earlier point by real-world events and come out when you are left to their own devices.

Interacting with him caused anxiety, dealing with divorce-related paperwork did, too.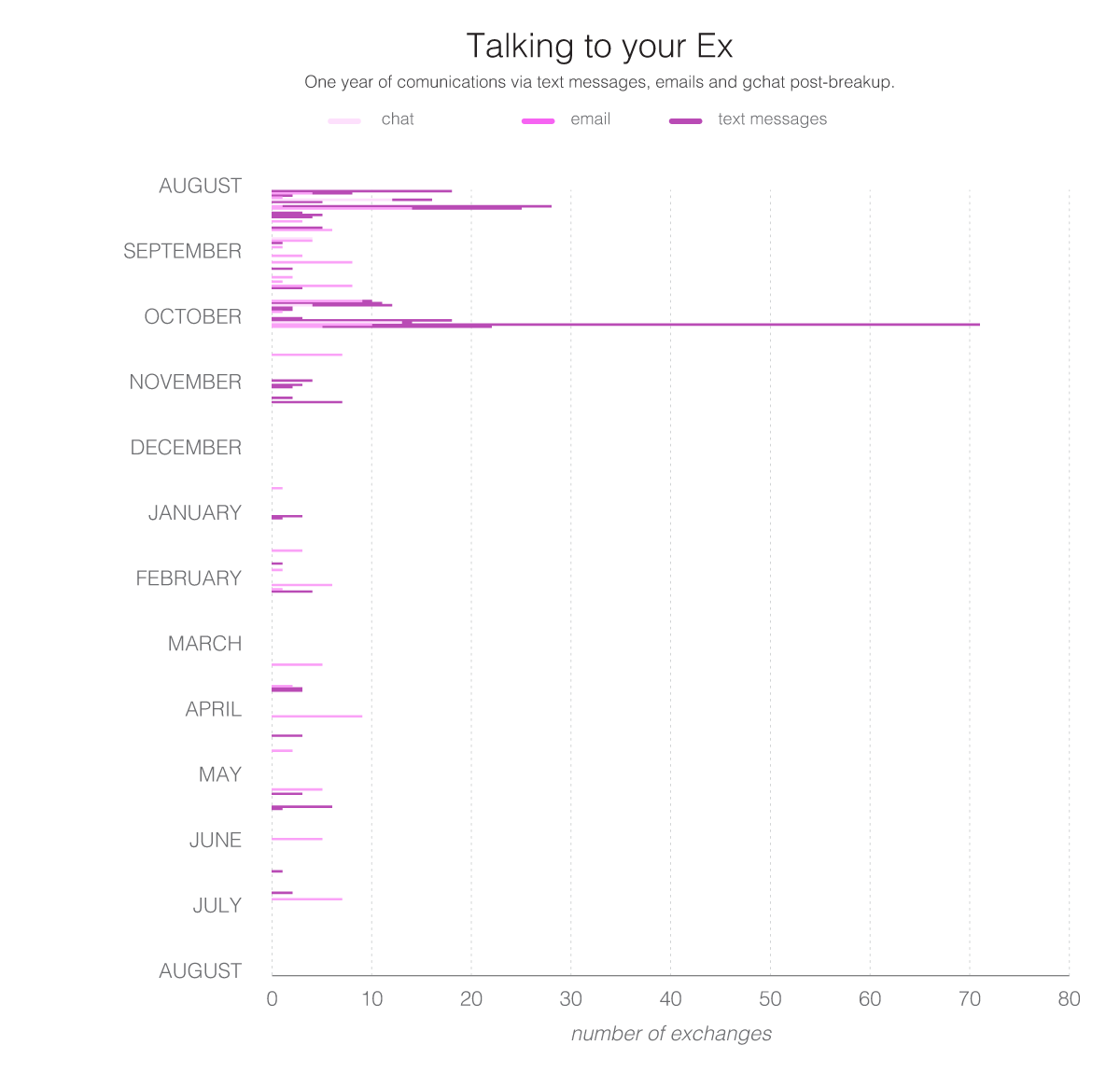 But what really wears you down is breaking the news to others. Over and over and over again.
The expressions I've used to tell the story, so often repeated when friends ask about him, have gone from long-winded, fumbling expressions to a concisely worded script that starts with a very factual statement: "I am actually divorced now."

What's left is the inevitability of dealing with grief, sadness, confusion and perhaps even shame. These feelings are still there, fainted, accepted and rationally processed. But they exist and sometimes they will spill out onto the street, a few tears trickling down your cheeks.

I suppose, no one truly likes feeling like poo but this does feel like a natural reaction to what surely was a big deal. To acknowledge the past in the present in this uneven but eventually successful process of understanding, grieving and growing, seems… ok.

Most recently, we exchanged five text messages that, for the first time, did not incite feelings of anxiety and fear in me. It was amicable. He chose to say hello. And I chose to reply.